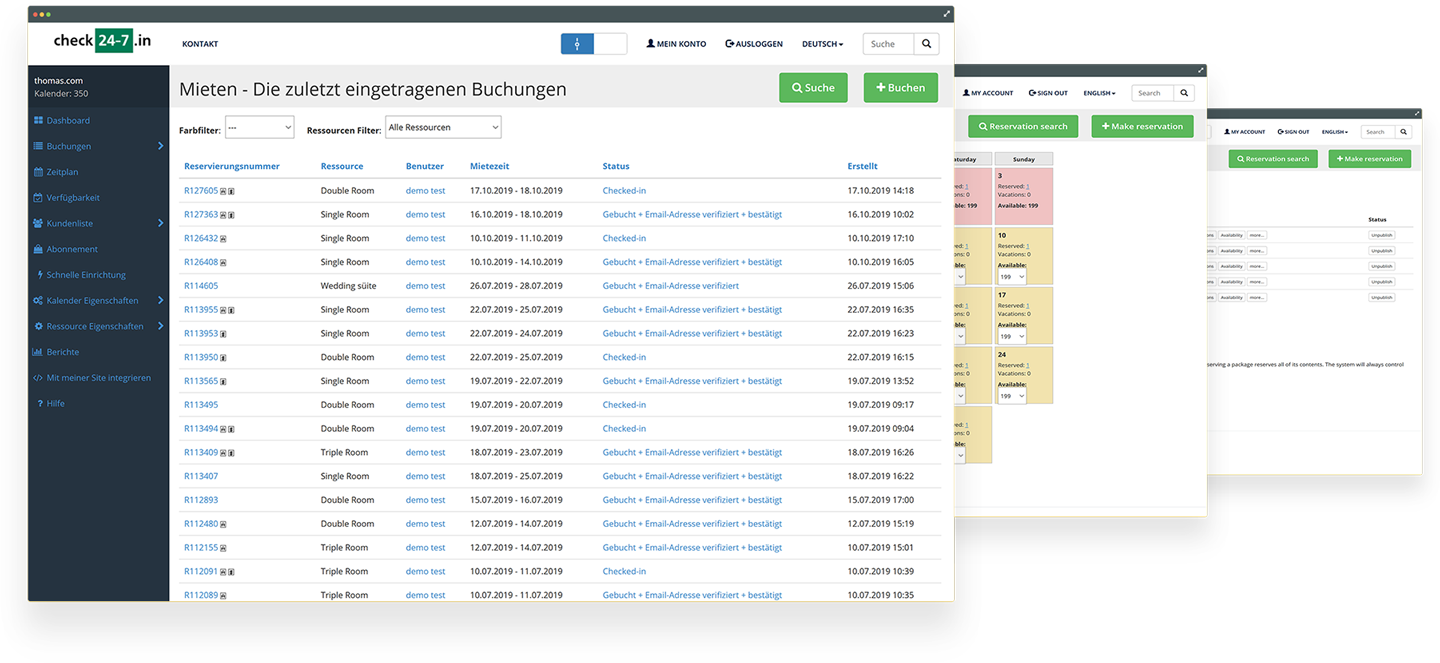 Checkin 24-7.com
Online Reservation System for small and mid-sized hotels.
Manage your rooms or apartments right from your browser. Create your account and get up and running in minutes.
Very high flexibility and extensibility. Easily Manage and control your accommodation from your desktop or mobile browser. Seamlessly integrate in your website and increase direct sales. With the website integration, you also allow your customers to alter or update their reservation or pay up the open amount. Give your guests the opportunity to manage their reservation themselves to reduce time spent on administrative tasks.
With the color manager you enhance your view to quickly spot reservations which require attention, such as payment required, dedicated booking channel, returning customer and more.
With web hook notifications and API integrations enables your system to communicate with 3rd party applications or automate process.
Integrate with our Host Terminal or customize workflows.
Stay in control with all information at your finger tips.
Features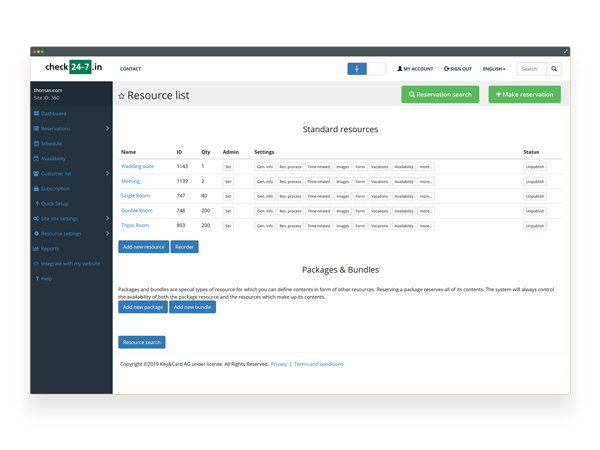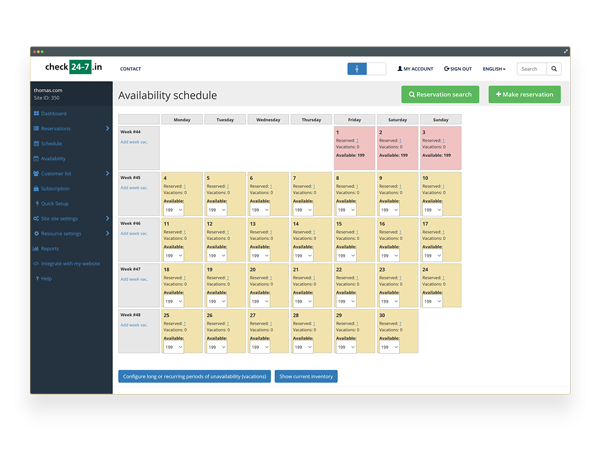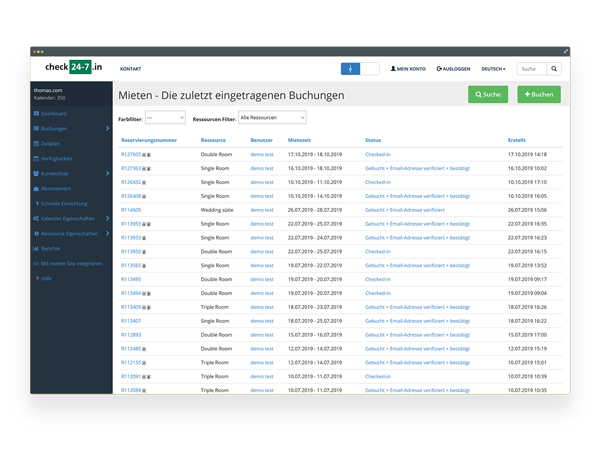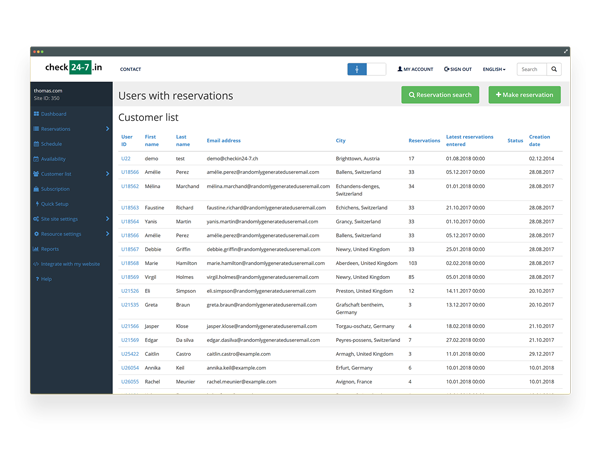 Not sure whether your establishment fits our list?
Send us a mail and we will figure it out together!
Contact