Checkin24-7 Terminal
Your guests are welcomed 24hours a day with our Checkin24-7 Terminal.
Our Checkin24-7 Terminal receives your guests and guides them through the steps for payment, registration, keycard creation (among other things). The Host Terminal is built for a wide range of hospitality concepts. The modular concept also allows for a purposely built modules, inside and outside the hospitality industry.
Core Features
Actual features and configuration depend on the selected integrations.
Check-in One
Why one? One purpose, to service your clients in an efficient and professional way. Also, its our most common sold unit and still reminds by its form of the first terminal we have ever built.
Indoors or outdoors, standard or modular?
We'd like to give your guests the best comfort, that's why we advice to have your Check-in Terminal inside in a warm environment or in between a gate. Should that not be possible the Check-in One can be mounted on the outside.
Multilingual
The supported languages can be adapted as per your request. Currently we support:
Check-in Design
Our modul has just been updated. It has never been easier to incorporate a host terminal in your custom built designs and furniture.
Partner Intergrations
The supported languages can be adapted as per your request. Currently we support:
Keycard RFID / Keycard Connect
Salto
VingCard
Tesa
el-Lock
Häfele
Schulte Schlagbaum
and others…
Cash Payments
We have special models which support a banknote recycler for Euro or Swiss francs. The device supports up to 1000 bills and can return from 2 preconfigured bill denominations.
The bank bill recycler works well with used bills "as long as they are in one piece". Additionally, every bill is validated and returns fraudulent bills. The recycler unit will be fed back with the received money. If there are two valid bills of a kind (new and old bank bill version), the old version will be collected in the cash box and only the new version is returned as pay back.
To retrieve the money, the recyclers are emptied to the cash box. The cash box can be transported while locked and be opened in a private and safe environment.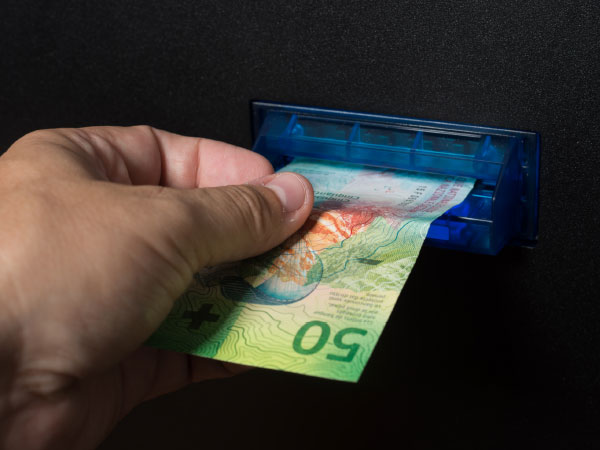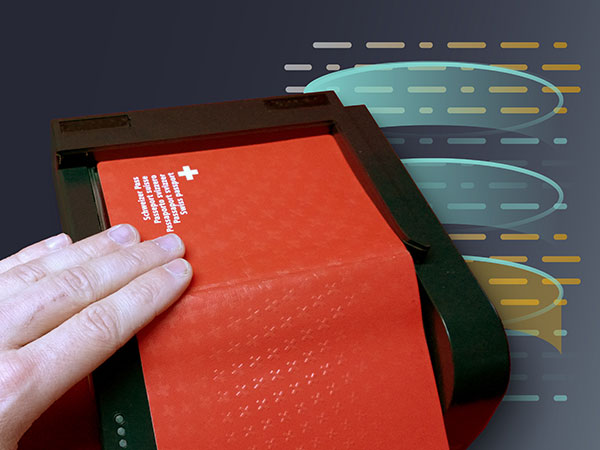 Passport Scanner
Know your guest and strong authentication. The OCR engine in the passport scanner can read documents from far over 200 countries by reading the ISO-Standardized zone on the Identification Card or Passport. For strong authentication we use infrared and ultraviolet light while reading the data under white light.
Heating
For weather exposed Check-in One terminals we can supply a heater which allow fluent card dispensation even in environments below zero Celsius.
More printing Options
If printing on the integrated thermal ticket printer is not enough, we can connect to a A4 external network printer.
More interesting data
Industrial computer with very long durability. Fully enclosed system. All our system operate exactly the same way in a locked down mode. Configurable through a personalized web-login. Automated software updates.
Holds up to 500 keycards or distributes virtual keys like Pin-Codes or Mobile-Keys.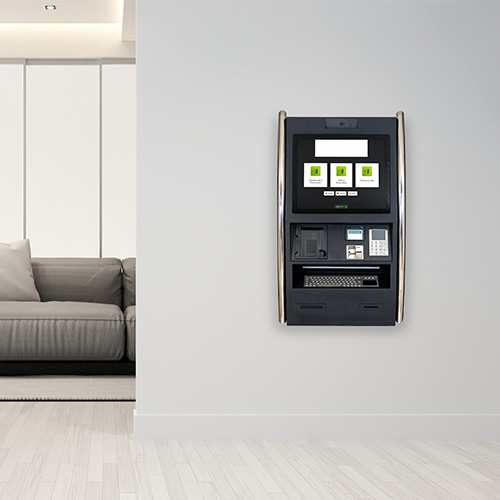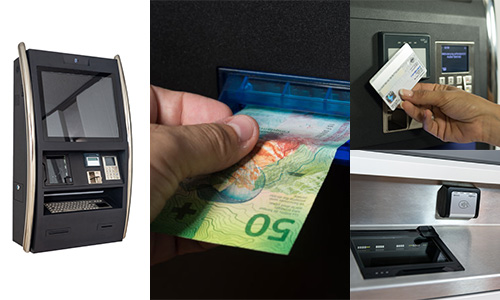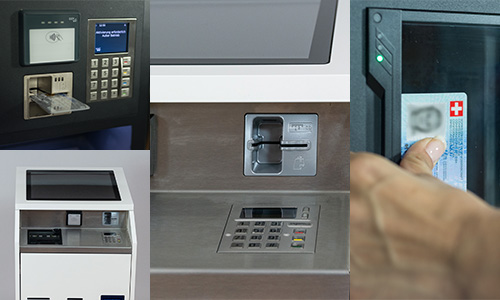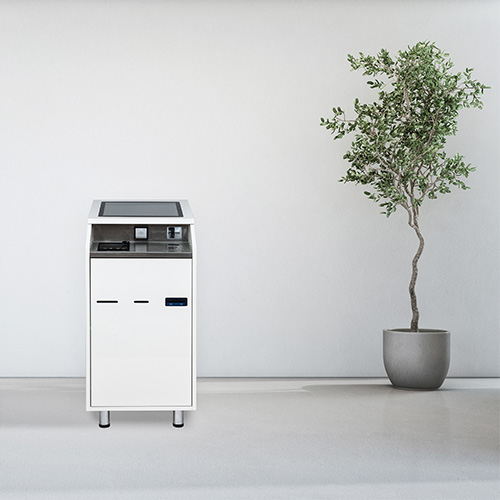 Long time support
We will not force you on expensive support or update plans. We grant our customers at least 3 years of software update in the main version or generously upgrade to the next major version where the update is fully automated.
Not sure whether your establishment fits our list?
Send us a mail and we will figure it out together!
Contact