Keycards
Key cards, also known as keycards, serve as data media and play a central role in locking technology. Keycards not only store the access authorisation received, they also serve to trace past openings.
But not all keycards are the same. What are RFID, NFC or Mifare?
Keycards are available in various designs. The basic characteristics differ in:
keycard
Storage capacity
Coding
Technology
Available in white, printed on one or both sides. Order quantities are normally from 1000 pieces, but smaller quantities can also be produced.
We will be happy to advise you personally in order to provide you with the right keycard. +41 81 740 42 35
We can supply cards for various systems:
Contact cards
Contactless cards
Combo cards
Dual Interface
Mini – Keycards
Non Standard Cards
RFID paper ticket
Please refer to the technical overview of keycards for the design of the different cards.
We will be happy to help you determine the correct keycard.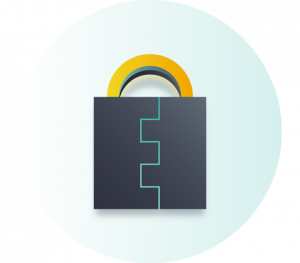 Digital keys, so-called keycards, are data carriers of electronic locking systems. The technology in the keycards varies depending on the application and differentiates according to the following criteria: technology (RFID, NFC, Mifare), coding (varies according to lock manufacturer), storage capacity.
Keycards have replaced conventional keys and offer not only more convenience but also more security, flexibility and functionality.
We carry a range of different keycards which differ in the following aspects:
Technology, e.g. RFID, NFC, Mifare
Memory capacity
Medium, e.g. PVC card, key fob, wristband
Encoding
All keycards are available in white, printed on one or both sides.
Contact cards, better known as smart cards, are plastic cards with the use of a chip.
There are different types of chips, which are designed according to several different criteria: Storage capacity, data security level and writing properties.
Chip cards are used when an ID is required. The chip cards are read by means of a contact on the reader.
These types of keycards have a single chip that enables communication through RFID or contact.
Thus, they can be accessed through contact or RFID while maintaining high security standards.
Combo cards contain up to 3 different RFID chips that are not connected to each other. This type of card is used for accessing different card technologies to provide a multi-application with one card medium.
Combo cards have at least 2 contact or contactless chips in the same card.
Applications
Up to 3 different contactless chips 125kHz, 13.56 Mhz, 868 MHz
Up to 2 different contactless chips: 1 contact chip, for example 4442 or 4428, and/or a signature chip or 2 contact chips.
These different chips share the same card.
Contactless keycards are plastic cards (PVC) with antenna and chip. A special feature is that they are able to exchange data without contact with the reader electronics. These cards consist of two plastic layers, each of which has an antenna and a chip embedded in a sandwich. There are active or passive dual interface cards.
Active cards have a battery inside and send the data continuously, passive cards are only supplied with energy when they approach a reader through its magnetic field.
Dual interface cards contain a single chip, in the RFID technology version integrated into the chip hardware. This allows the card to be used as an RFID or a smart card.
Mini Cards, Key Fob, Key Tag are smart cards in the design up to 43% smaller than classic ISO cards.
The most important feature is its small size: 1.9 x 2.5 mm.
These non-ISO cards are suitable for marketing campaigns, loyalty cards and other applications where the form of execution is important.
These are RFID chips that are embedded in paper. RFID paper tickets offer the advantages of RFID technology, but are mainly used for tickets and passes because of the lower protection against influences (paper instead of PVC). They are mainly used where the cost per piece has to be kept low.
RFID tags with rewritable display
Application: – Temporary visitor badges / name tags – Access control – Retail / Logistics: display of product and price information – General information boards with secure displays – Optional with company logo.
The RFID Display Tag combines RFID technology, for the transmission of data via radio, with the latest e-paper displays. These tags work without battery or external power supply. The inductive energy emitted by an NFC reader is sufficient for the transmission of image data to the display tag. This remains on the display until the next write operation, without consuming power during this time. Each tag has a chip ID number (UID), which can be read with an RFID reader according to the industry standard ISO-14443 A. The tag is therefore also suitable for use with RFID readers. This makes the tag suitable for central storage of linked data.
Display tags offer various advantages compared to conventional labels and tags:
– Ecological due to waste avoidance (no consumption of paper or batteries).
– Efficient and error-free thanks to the avoidance of a labour-intensive paper flow
– The closed construction of the tags offers protection against dust and water. The tags are suitable for use in industrial environments.
– Low running costs due to longevity with over 100,000 write cycles
– Low maintenance costs because there are no batteries to replace. RDT writing software A software application was developed with the aim of easily transferring image and text data from the PC/tablet to the tag. The RDT software meets the common requirements of the users and offers:
– WYSIWYG editor, for editing the image and text data
– 3 text lines with freely selectable fonts and font sizes
– Free positioning of text fields – Import of black/white bitmap images
– Connection of the software application with an Excel spreadsheet, for labelling the tags in series
– Manual data entry for the labelling of individual tags
– Menu navigation in English, French, German
Technical specifications
Frequency:13.56 MHz
Protocol:ISO/IEC 14443 Type A Type B
Display resolution:104×212 dots (2.1″) 128×296 dots (2.9″)
Tag dimensions:42.5mmx82.50mm 43.5mmx102mm
Display dimensions:23.8mmx48.50mm 29.1mmx66.9mm
Thickness:2mm 2mm
Write cycles (E-paper):100,000 cycles 100,000 cycles
Operating temperature:0 ~ 50
Transponders or tags are data carriers similar to keycards, but come in different forms. They usually have special functions and often appear, for example, in the form of key rings, but also as wristbands or adhesive foils.
ABS key rings and transponder tags are also available in small quantities (unprinted or with your own logo).
Printed tags are available on request in various designs with logo and numbering.
ABS Tags
Leder Tags
Fit Tag
Pool Tag
Silicon Tag
Clip Tag
Ticket Tag
Clear Disk