Locks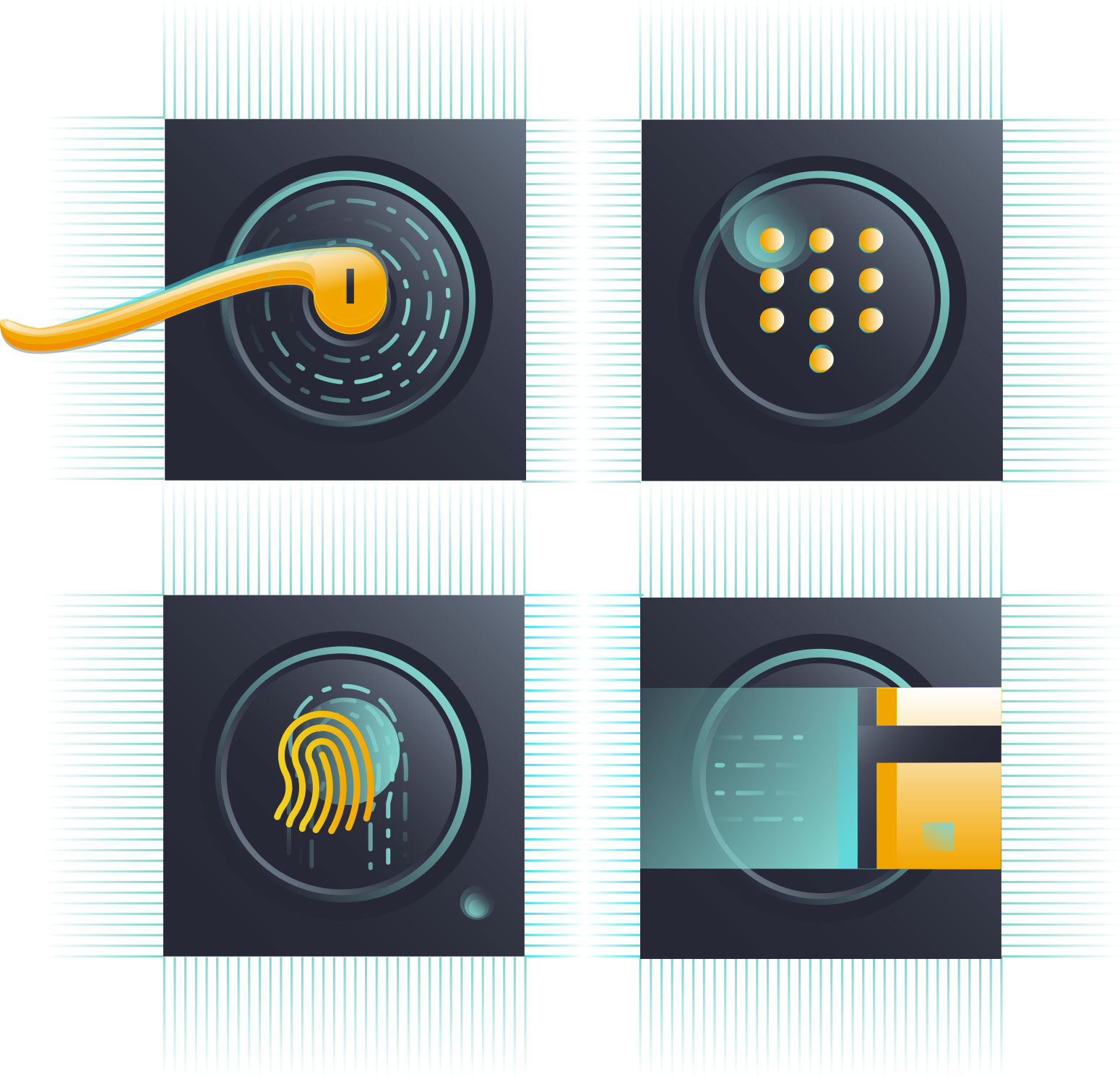 The focus of our access solutions are electronically controlled. Compared to mechanical systems we can achieve a system which is easier and more flexible to maintain, on the contrast, it has some additionally requirements to manage the access. The demand on a lock might change over time or even frequently to keep up to date with your access requirements.
The main advantage you gain with our locking system is the ability to update each individual lock independently
and constantly in cases such as:
For compliance and security reasons its also important to know:
To build a complete solution, we will analyze
your environment together and select the best locks.
What's the business type or threat model? -
Is the building or are the door new, or are you looking for an upgrade? -
What kind of common doors do you have What material and preprocessing -
What kind of entry points and special doors do you have? Automated doors, elevators, panic exits. -
What special aspects do we have to consider -
What will be connected and automated -
An easy way to categorize locks is to apply some principle of design over usage. The type of lock which can be applied to a specific door also requires knowledge of the material used on the door.
Different door manufacturers use different norm types on different materials.
More careful planning is required for this type of lock.
Our Experts will assist you to choose the correct locks.
Send us a mail and we will figure it out together!
Contact
Fit on top
Locks can be mounted on top to replace or cover old installations. This kind of locks are interchangeable and can be used for left side, right side openings and opening inside or outside.
Cylinders
For minimal space, an electronic cylinder can be applied. Also, its very easy to replace traditional cylinders with electronic cylinders.

Wall readers
Electronic logic unit which can send a control signal to:
Metal frame locks
Special metal design for slim and durable applications for emergency exits or sliding doors.
Furniture locks
Ultra compact design to integrate in furniture, drawers, vitrines, drug compartment hidden cabinets. The slim locks can be hidden under the surface while the electronic key is read through surface of up to 30 mm.
Server Rack locks
Special designed locks which can increase server and data security and compliance. Physical lock away access and report who access your server. Prohibit USB data copy and access to hardware to connect malicious devices or even disconnect important periphery.
Certifications for all norm locks available to comply with fire and building regulations.
Keycards
Digital keycards sometimes also called key fopens are usually battery free low data storage. Special designed for identification purpose.
The different available technologies allow different storage capacity and security.
Traditionally, the most common format used are keycards, however, the chips can be built in a wide variaty of products and today one can find tags in arm wrist, as key chain in any form, adhesive label, ring or even implant.
We use long durable and encrypt-able tags from NXP.
Keycards are typically built in PCB cards which are printable on both sides. Blank or with keycard logo in any quantity. Printed in your design starting with 1000 pieces.

Whether you choose mortise locks, cylinders or locks which fit on top, they are all available in different IP classes to protect from weather, temperature and storm.
Mobile Key
With "mobile key" we understand our smart phone as the key to open doors. This can be achieved by using Bluetooth and other wireless connectivity. While Bluetooth can be very handy, connecting the locks over a wide range network brings lots of more advantages.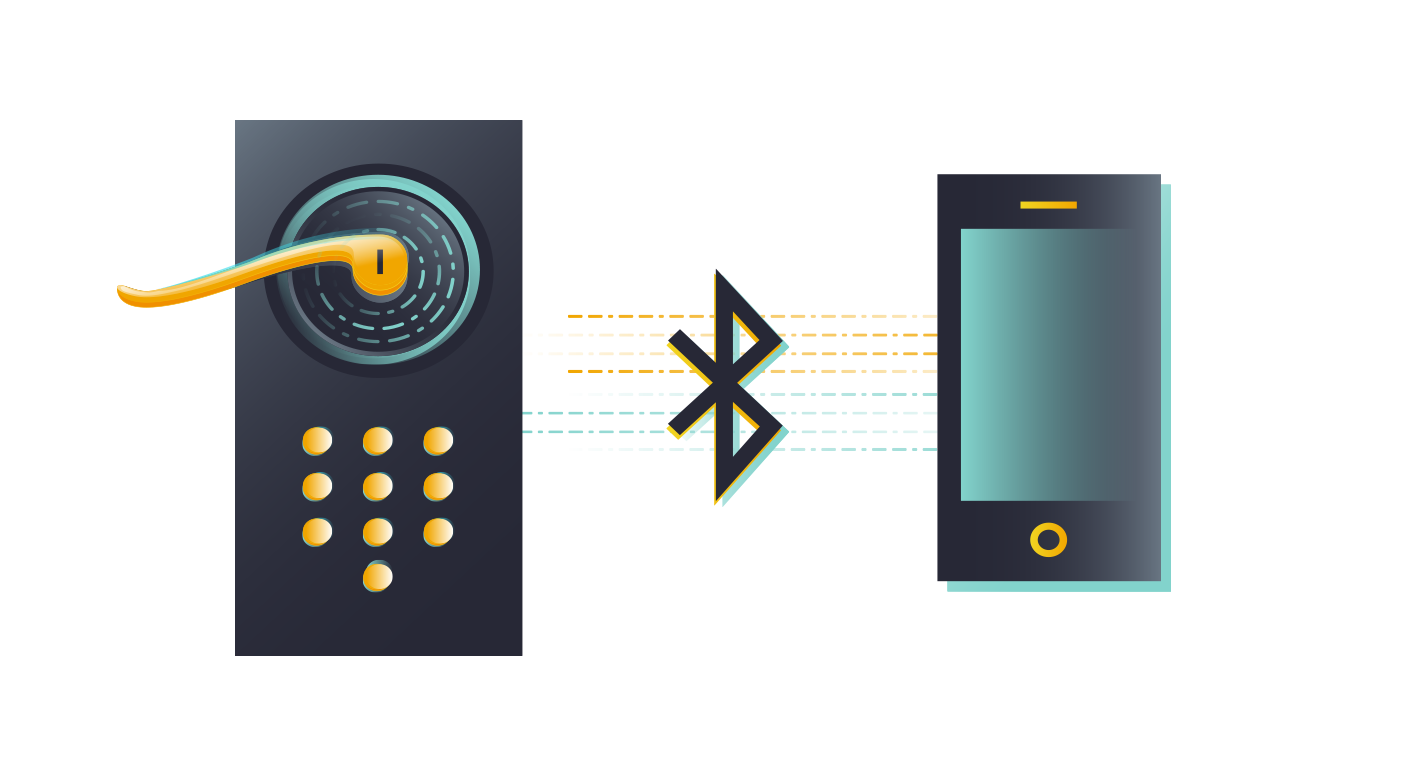 Wireless Technology
Using 868Mhz frequency which is commonly used in building and security automation, keeps your locks up to date in real time. This network allows you to communicate to and from the lock to your access server.
Consider the following scenario:
– An employee loses the keycard outside your premise.
– A random person finds the key and accesses the building without being noticed.
There are several ways to decrease such and similar security threats: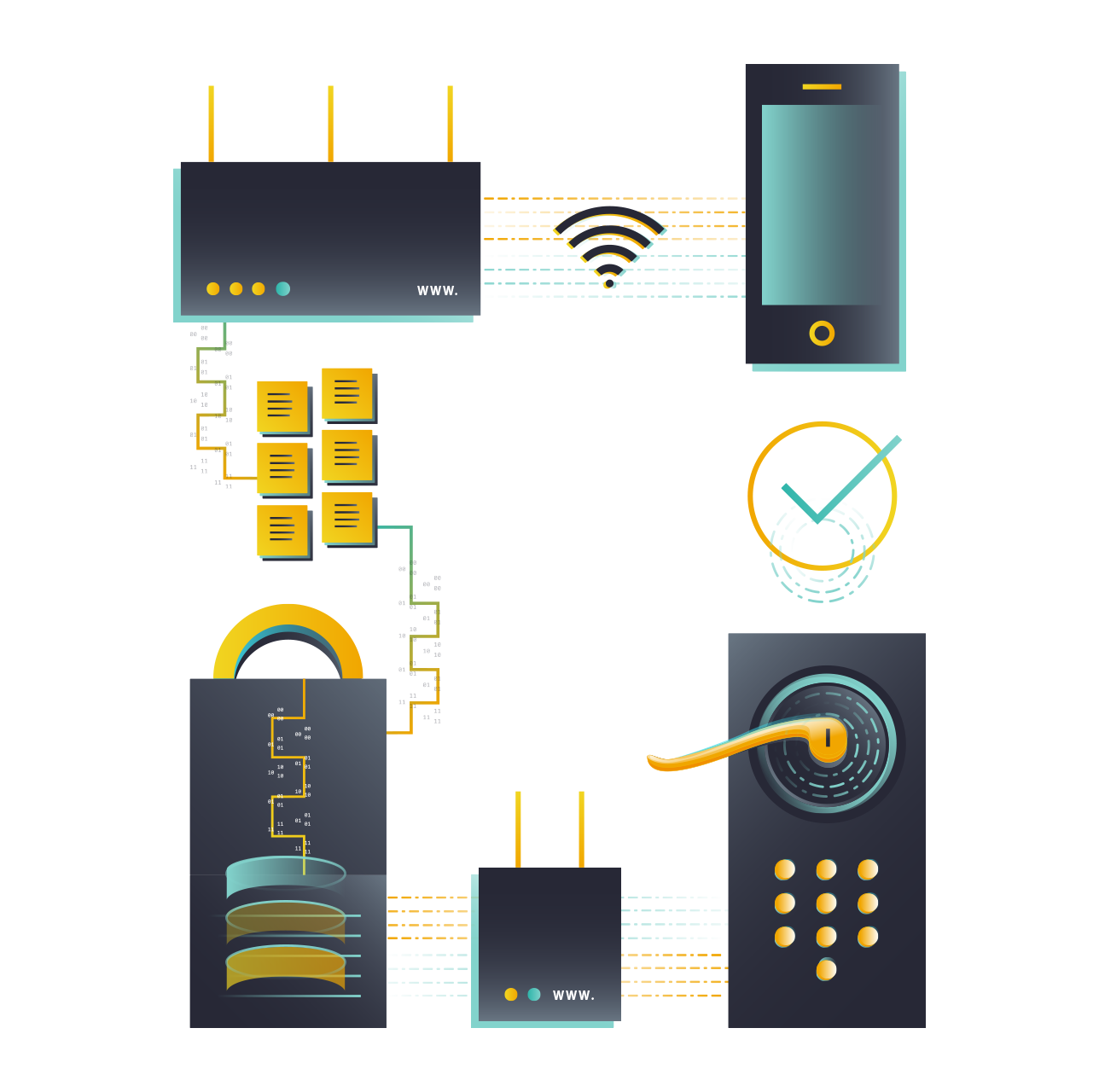 Remember, should you want to add or remove grants for a person and a door, just modify the configuration and your changes will be updated immediately.